Electronic tags, as data carriers, play a crucial role in identification, item tracking, and information collection. In foreign countries, electronic tags have found extensive applications in various fields. RFID nail tags from manufacturers are indispensable components of RFID systems, enabling precise item identification and tracking across various industries. RFID systems, consisting of electronic tags, readers/writers, antennas, and application software, are directly connected to corresponding management information systems. Every item can be accurately tracked, and this comprehensive information management system offers numerous benefits to customers, including real-time data collection, secure data access channels, and the ability to access all product information offline.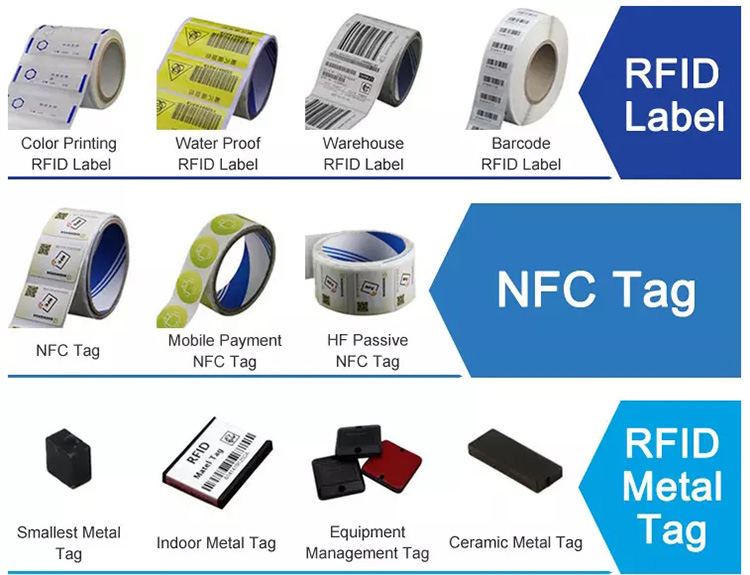 In foreign countries, RFID technology has been widely applied in numerous areas, including:
1.Anti-counterfeiting: Detailed logistics records can be generated through scanning.
2.Production line management: Electronic tags on production lines can conveniently and accurately record process and operation information, meeting flexible production requirements. Records of worker IDs, time, operations, and quality inspections enable complete production traceability and help prevent errors caused by handwritten or visual information in the production environment.
3.Warehouse management: Using RFID systems for intelligent warehouse goods management effectively resolves inventory information management. For large warehousing facilities, the management center can have real-time visibility into the location and storage status of goods, which is crucial for improving warehouse efficiency, providing product feedback, and guiding production. It not only increases the number of goods processed within a day but also monitors all information about goods. Various forms of application are possible, such as affixing tags to goods and reading/writing them with forklift-mounted readers/writers or readers/writers at specific warehouse locations, in combination with barcodes and electronic tags.
4.Sales channel management: Establishing strict and orderly channels and efficiently managing inventory turnover is a strong requirement for many businesses. Embedding electronic tags with unique product numbers during the manufacturing process allows manufacturers to monitor the product's flow using identifiers, and wholesalers and retailers can use manufacturers' provided readers/writers to verify product authenticity.
5.Valuable item management: RFID technology can also be used for theft prevention, settlement, and after-sales assurance of valuable items such as cameras, camcorders, laptops, portable CD players, and jewelry. Its theft prevention function belongs to the Electronic Article Surveillance (EAS) system. Tags can be attached or embedded in item packaging. Specialized shelf scanners provide real-time inventory records. If items are removed from the shelf, the system verifies whether the action is legal, and in the case of illegal removal, triggers an alarm.
6.Library management and rental product management: Placing electronic tags in books allows for easy reception of book information, and there's no need to move books during sorting, which improves efficiency and minimizes errors.
7.Other applications include logistics, car theft prevention, and aviation parcel management, among others.